Reds:


Cabernet Sauvignon:
Barreled aged in American Oak, this full-bodied wine presents tobacco and leather aromas followed by flavors of black pepper and raspberry with smooth tannins and a rich velvety mouth feel. (12.5% ABV)

North Country Red:
Lusciously sweet and equally refreshing, this Concord blended wine is sure to captivate the senses with its intense grape taste and fresh, fruity aroma. (11% ABV)



Whites:


Chardonnay:
Barrel fermented in American Oak, this medium bodied wine exhibits aromas of butter and coconut followed by crisp flavors of apple and vanilla. (12.5% ABV)

Pinot Grigio:
This wine is very smooth and has a silk-like texture that presents elegant citrus aroma with a subtle lemon flavor, followed by notes of melon at the finish. (12% ABV)

Riesling:
Traditional German-style Riesling displaying a fruity aroma with flavors of apricot and pear followed by a sweet and balanced mouth feel This wine pairs well with pork and poultry. (11.5% ABV)



Raspberry Isle:
This fruity dessert style wine is packed with an intense aroma of freshly picked raspberries. It is lusciously sweet with a rich raspberry finish. (11% ABV)


Alexandria Bay Rosé:
A hand-crafted blend of Delaware and Isabella grapes, this elegant Rosé provides refreshing aromas of strawberry and peach that are accompanied by the flavor of luscious strawberries. (11.5% ABV)



Seneca Drums Gin: Seneca Drums Gin is an expressive, yet harmonious, London-style dry gin, distilled from FLD's own local grape spirit and signature blend of 11 botanicals. (43% ABV)

Grappa: Handcrafted from FLD's vineyard. What sets this grappa above the rest, is that they use the whole Riesling grape. (45% ABV)

Maplejack Liqueur: Maplejack starts as a traditional apple brandy produced from NYS apples. The applejack is then combined with NYS maple syrup which softens the spirit and gives it a natural sweetness. (35% ABV)

Glen Thunder Corn Whiskey: Glen Thunder is a fine-tuned, true American corn whiskey, made to honor one of America's greatest raceways, Watkins Glen. The mellow corn flavors give it the feel of a smooth ride, but don't be fooled, because under the hood, it's still got plenty of horse power. (45% ABV)

McKenzie Whiskeys are made from the best ingredients and are distilled using old-time techniques. Handmade and unchill-filtered, these fine spirits have rich, complex flavors and smooth colorful finishes.

McKenzie Straight Rye Whiskey: Aged minimum of 3 years in American Oak. (45.5% ABV)
McKenzie Straight Bourbon Whiskey: Aged minimum of 4 years in American Oak. (45.5% ABV)



Flagship Vodka: Their handcrafted Flagship Vodka is the "Flagship" product of the Thousand Islands region's first micro-distillery. Their 80 proof vodka is distilled in small batches from 100% corn grown on our fifth generation family farm in Cape Vincent, New York. Smooth, sweet flavor.

Shoal Finder Gin: Their Shoal Finder Gin is an American style gin bottled at 88 proof and distilled from 100% corn. A blend of eleven botanicals produces a smooth, lightly aromatic gin with hints of juniper, lemon, grapefruit, cinnamon and nutmeg.

Thousand Island Winery: $6.00 per Glass
Finger Lakes or Clayton Distilling: $4.00 per 1oz Tasting
ADK Cider Company: $5.00 per 12oz can

Wines, spirits and cider are also available by the bottle or can for purchase to enjoy at home, for a gift or brighten up a party.

Featured Cocktails
Raspberry-Ginger Punch: A blend of Clayton Vodka or Seneca Drums Gin, Raspberry Isle, and our House-made Ginger Ale.

Powered by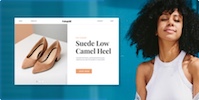 Create your own unique website with customizable templates.